13. Arable land
Arable land is usually ploughed and fertilized every year, but when this happens on a low frequency it may be suitable for some butterfly species.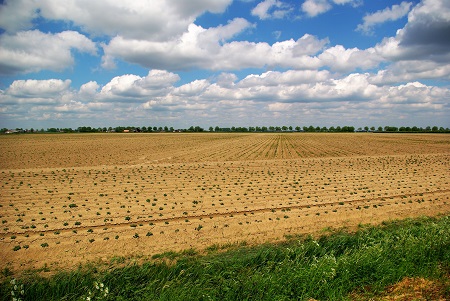 Potato field, Gorinchem. Only small white (Pieris rapae)
will be seen here sometime. Photograph: Frits Bink ©.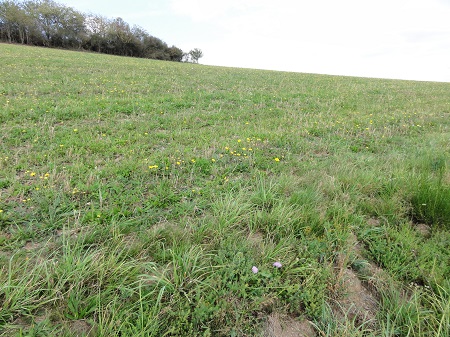 Red clover field, Friedboesch, Luxemburg, 23 September 2011.
Clouded pale yellow (Colias hyale) thrives here. Photograph: Rosita Moenen ©.